Classik Popper Target 1/2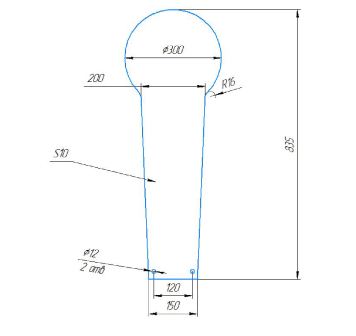 A classic popper target is traditional target equipment that is widely used for the equipment of professional shooting ranges, military grounds, areas for training and sport shooting competitions.
Velmet Armor System offers to buy a folding design that can be easily transported from one place to another. The classic popper target for shooting from the progressive Ukrainian brand will take its rightful place in the collection of your target equipment!
The main advantages of the classic popper target 10mm
A classic popper steel target, which can be bought on Velmet.ua online store with minimal financial and time costs, is ideal for training aimed shooting with pistols, rifles or sniper rifles of various modifications. Compared to other presented targets in the Ukrainian market, the products of Velmet Armor System have the following outstanding features:
Usability. The target equipment made of metal allows spending the maximum time, given for training, because there is no need to constantly replace the paper targets, which become useless after a few shots. With a precise bullet hit into a metal target, the distinctive sound of metal hitting is clearly heard.
Durability. In the process of manufacturing targets, we use the ARM550-quality steel, which gets hardened by applying the Triplex technique. Moreover, it is not the metal plate but the target itself is processed. This method lets achieve the effect of soft metal under the hard cover.
Convenient stand. The classic target popper comes with an ergonomic shaped stand. Reliable joints let the target to be mounted nicely. A damper rubber protects the equipment from unwanted damage and absorbs the sound of metal hitting of a target against the metal elements of a stand.
Buy the target equipment in Ukraine
The manufacturing facilities of Velmet Armor System are located in Khmelnitsky, but targets, tactical equipment, the protection elements can be purchased with the delivery to any region of the country. Our craftsmen responsibly complete the orders. Available modern equipment in the departments let them quickly produce large quantities of goods.
In order to buy steel targets in Ukraine, you can simply use the functionality of this website or contact the representatives of our company. We are confident that a great combination of price and quality of our products will pleasantly surprise you!