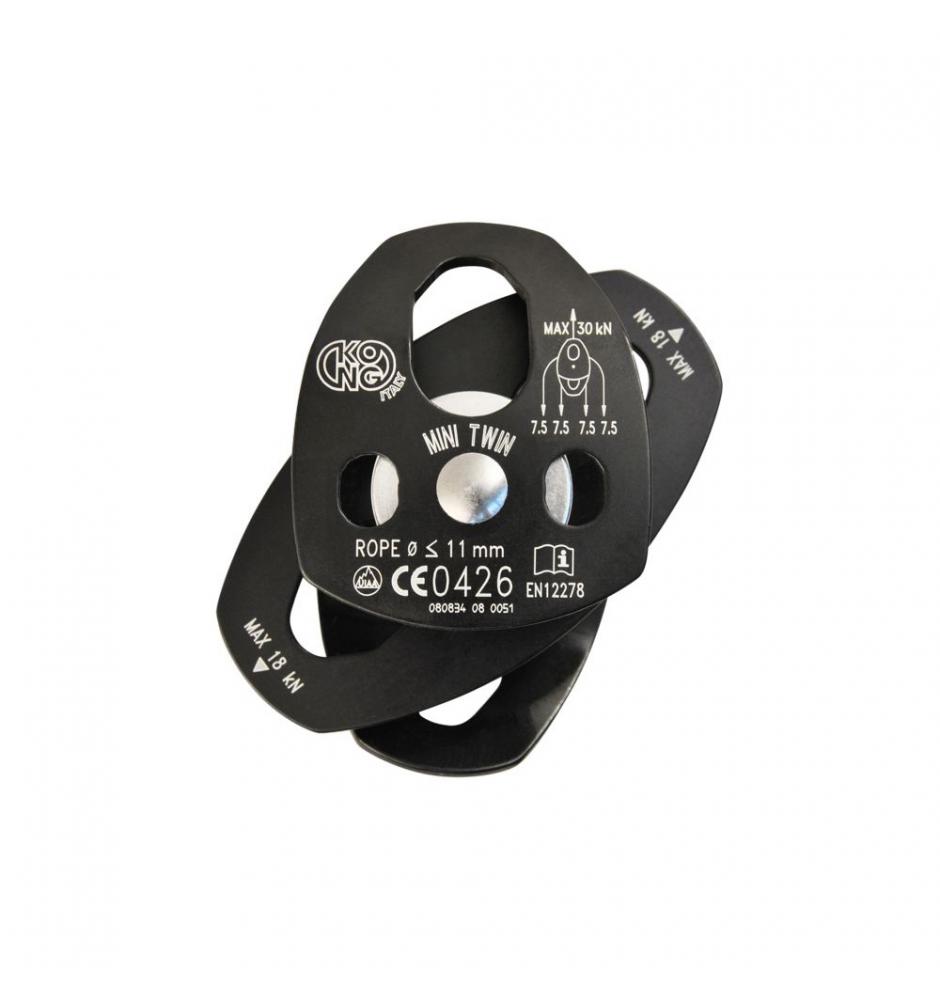 Aluminum pulley with double wheel, mobile side plates and high efficiency (91%) ball bearing.
Equipped with two attachment points for use in complex lifting systems.
For ropes up to 11 mm diameter.
*The black color is particularly appreciated for all uses where the equipment must be not very visible (military use, theater and cinema, acrobatic shows, etc ...).
Characteristics
Material - aluminum alloy
Certification - CE EN 12278
Weight - 108 g
Main dimension - 105 mm
Load (kN) - 30
The maximum diameter of the rope is 11 mm
Ball Bearing - Yes
Efficiency (%) - 91