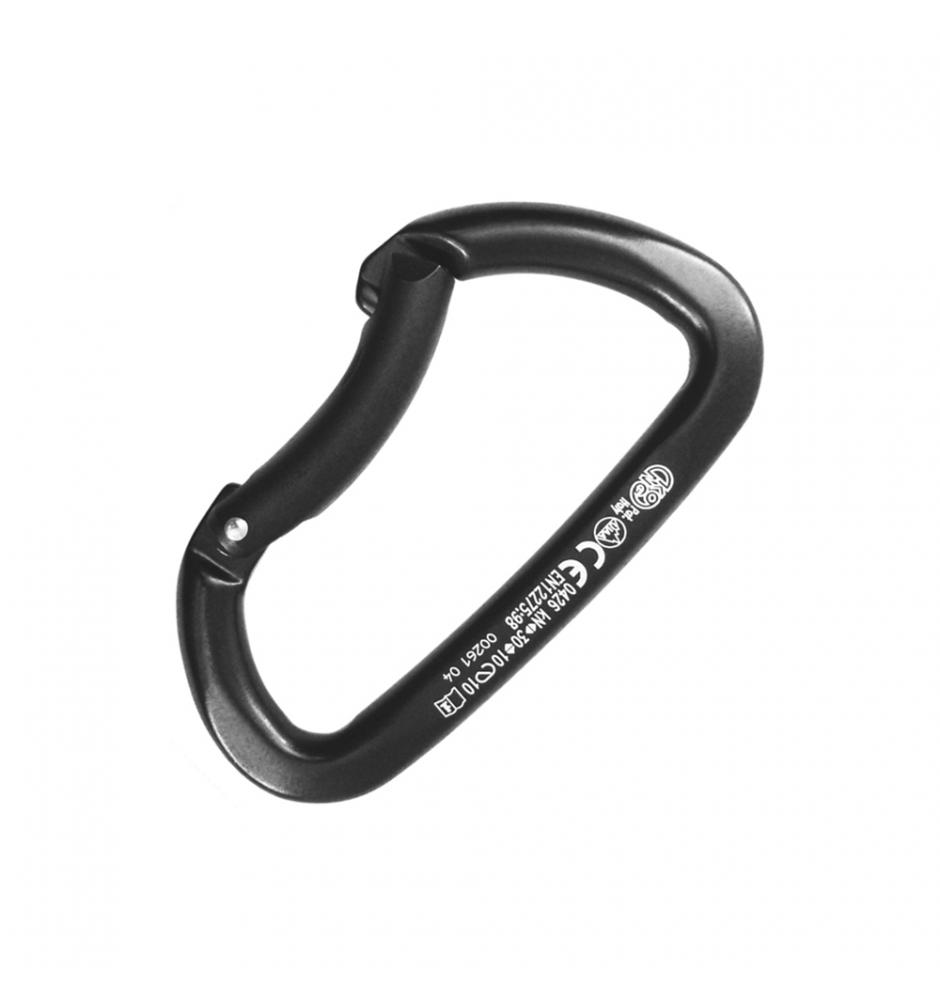 Carabiner GUIDE BENT GATE
Heavy load aluminum carabiner. Designed for climbing and the use on quickdraws. The bent gate allows an easy insertion of the rope. The contact surfaces are wider to reduce wear and improve the passage of the rope. The D shape transfers the majority of the load on the main axis of the carabiner, which is the most resistant.
High quality product entirely developed and produced in Italy.
Tested piece by piece.

*The black color is particularly appreciated for all uses where the equipment must be not very visible (military use, theater and cinema, acrobatic shows, etc ...).
Characteristics
Material - aluminum alloy
Certification - CE EN 12275UIAA
Weight - 65 g
Length, mm - 110
Width, mm - 62,5
Main axle load - 30
Cross axle load - 10
Load with open latch - 10
Shape - assymetric
Latch opening width, mm - 24