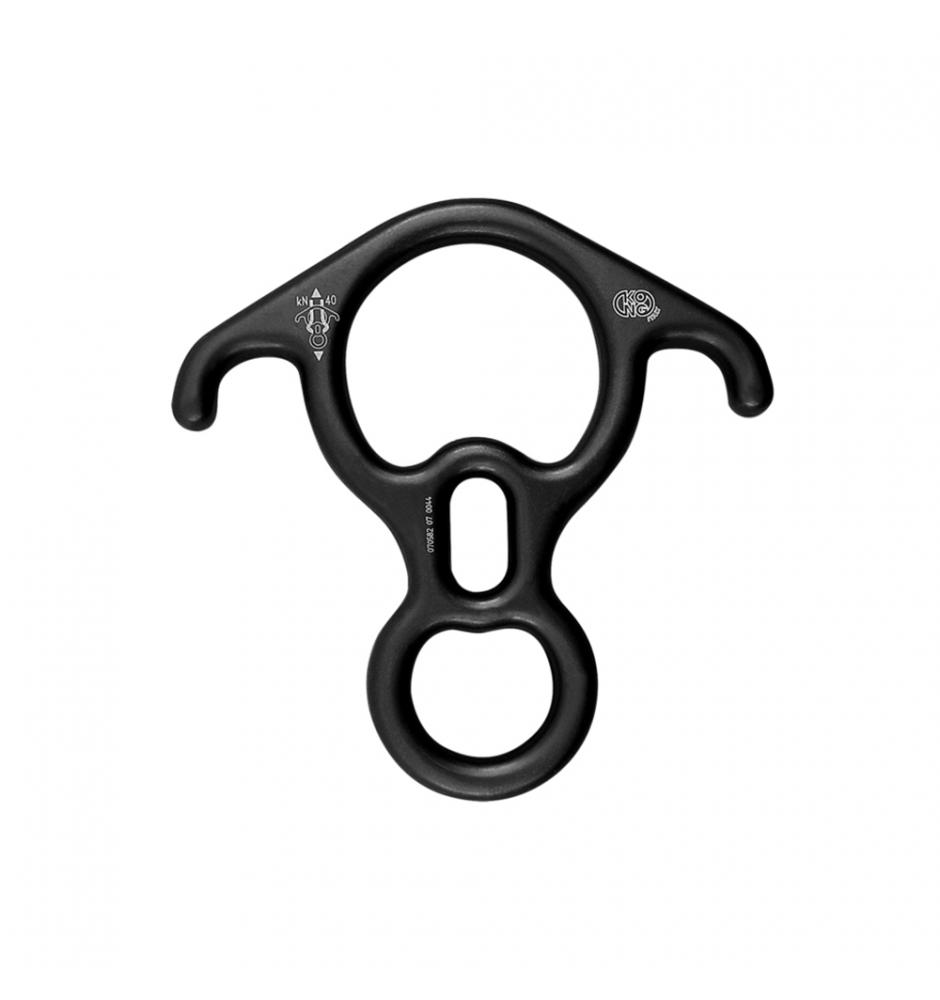 Figure '8' descender with wings for create a locking knot. Perfect for belaying the first climber with double ropes.
The large central opening allows you to overcome any knots on the ropes.
It works on ropes from 9 to 16 mm
*The black color is particularly appreciated for all uses where the equipment must be not very visible (military use, theater and cinema, acrobatic shows, etc ...).
Characteristics
Material - aluminum alloy
Certification - EN 15151-2
Weight - 260 g
Main dimension - 172 mm
The minimum diameter of the rope is 9 mm
The maximum diameter of the rope is 16 mm