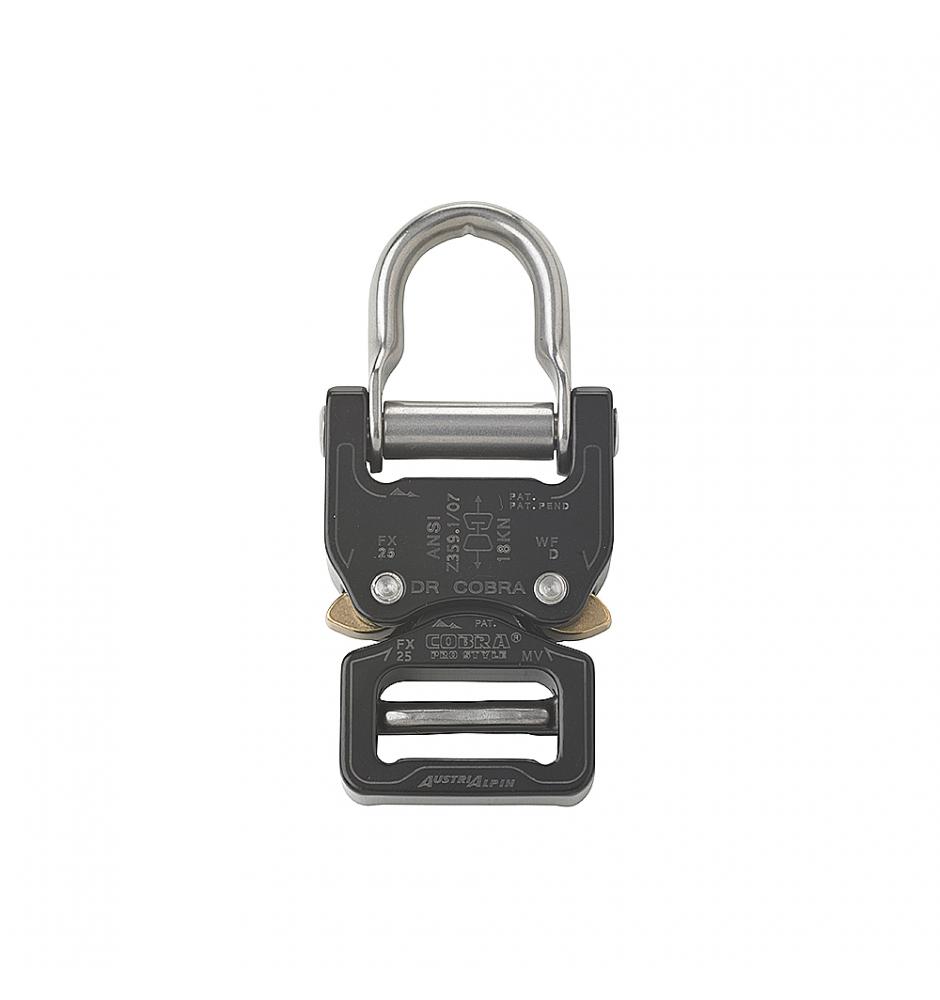 Buckle ANSI D-RING COBRA® PRO STYLE 25 mm
The synergistic hybrid of two standard components of safety industry hardware: the stainless steel D-ring and the ANSI COBRA® PRO STYLE – a buckle that meets the highest safety requirements. The unique construction prevents the D-ring from getting squeezed against the webbing and therefore guarantees easy handling.
When relieved the buckle can only be through pressing both clips at the same time. The locking mechanism makes one-sided locking of the buckle nearly impossible and is confirmed by a distinct 'clicking' sound.
This COBRA® buckle is marked according to the ANSI-standard with a guaranteed tensile strength of 15 kN. However, we guarantee 18 kN for the buckle and 22 kN for the D-ring and provide this informational data in the technical specifications accordingly. Tested in accordance to ANSI/ASSE, CSA and upon request NFPA.
Key features:
Material - aluminum alloy/stainless steel
Standarts - ANSI/ASSE Z359.12-2019, CSA Z259.12-2016 Class I, EN358:2018-11 (partial)
Weight - 122 g
Length, mm - 67
Width, mm - 48
Breaking load D-ring , (kN) - 22
Breaking load tensile strength , (kN) - 18
Recommended webbing width, mm - 25
Patended
Single piece tested