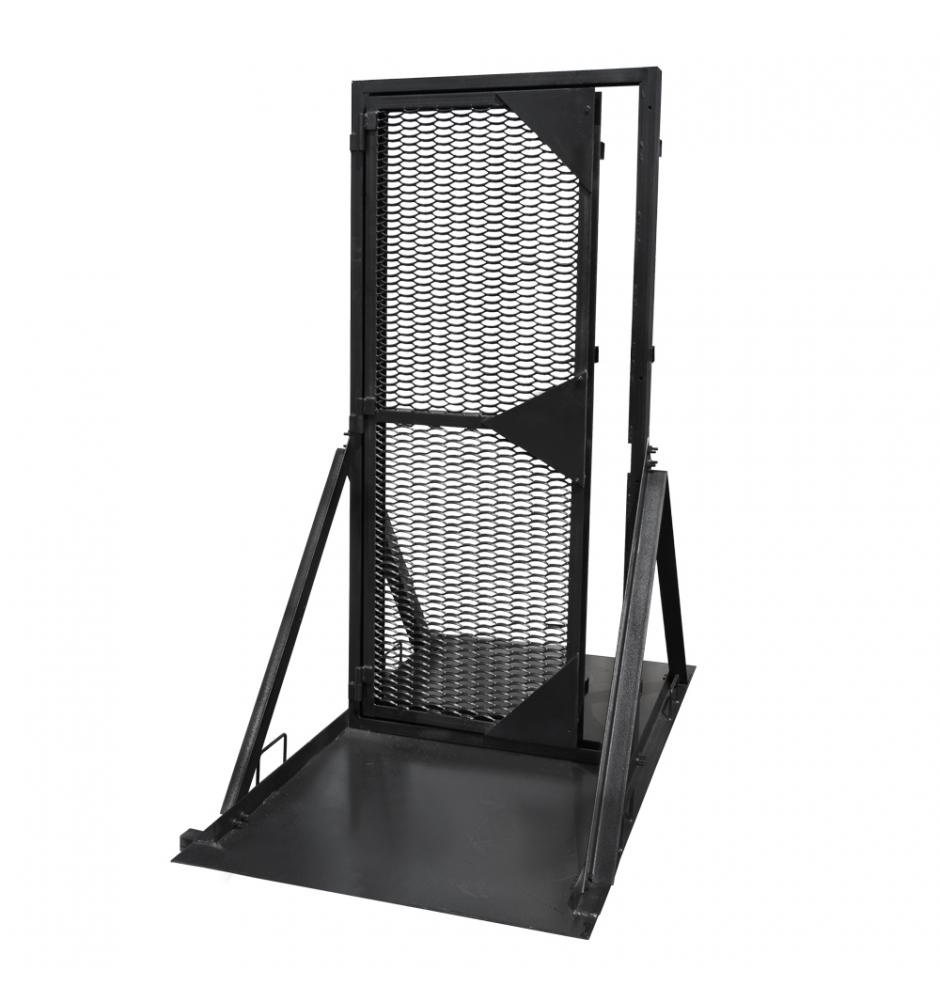 Reusable training doors VBD-1
Breaching stand-door VBD-1 is designed to train various types of entry: mechanical, hydraulic, ballistic, and with explosives.
Due to the "brackets" for replacable inserts (wooden bars, steel pins, etc.) on the frame and in the doorway of the stand it is possible to simulate breaking of doors of different classes of burglary resistance and with different number of locking points.
CHARASTERISTICS:
Construction consists of two parts: a door and a reinforced frame with a platform
Brackets on the inside of the frame, to install a variable insert, size (L / W / T (mm) - 200 x 50 x 50)
Possibility of installation of a replaceable insert in a doorway in the size (L / W / T (mm) - 150 x 50 x 100) and to fix by bolt connection
Collapsible design of doors, frames, platforms, allows convenient transportation and placement in different places.
Linear dimensions of the finished structure: (H / D / W / (mm) - 2060 x 2000 x 1072)
Linear dimensions of the platform with mounting for the frame: (H / D / W (mm) - 1053 x 2000 x 1072)
Linear dimensions of the door: (H / W (mm) - 1980 x 720)