Target GONG D250 U is an adv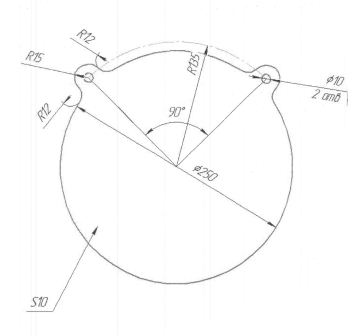 anced model of the standard round gong from the Ukrainian manufacturer Velmet, which is designed for practicing precision shots from automatic weapons, pistols and carbines. Suitable for co-operation with standard and armored suspension stands, which of them are attached with strong metal chains.
Advantages of Target GONG D250 U
Target steel gongs in the presented modification are created by the designers of the domestic brand, taking into account the wishes of end customers - owners of professional shooting ranges, representatives of the Armed Forces, paramilitary units of the Ministry of Internal Affairs and Security Service of Ukraine, which actively use the target equipment Velmet of small arms training. All products according to military standards.
Advantages of Target GONG D250 U:
The optimum size and shape of the gong that allow you to practice precision shots from close and far distance. Each direct hit at the metallic target from any kind of weapon is accompanied by the sound effect of metal hitting. This helps to avoid the interruption of the training process and testing targets located at the distance from a shooter's position.
Durability. Velmet steel ARM550 is used to manufacture the target equipment. After giving the desired shape, a target gets hardened by using a special technology - Triplex, which allows receiving a metal target with a hard outer shell and softer inner layer. This target can long resist the shots without the formation of micro cracks on its working surface.
Ergonomically shaped bulges with holes designed for fixing the gong with the chains, lare located at a 90° angle to the center of the product. This ensures the optimum position of the target in relation to the lateral pillars of the suspended stand.
CHARACTERISTICS
Diameter - 250 mm
Thickness - 10 mm
Material - armored steel Velmet ARMOR ARM-550
Weight - 4 kg
Related Products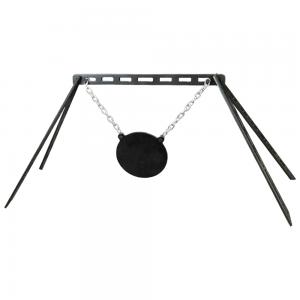 3 317 грн.